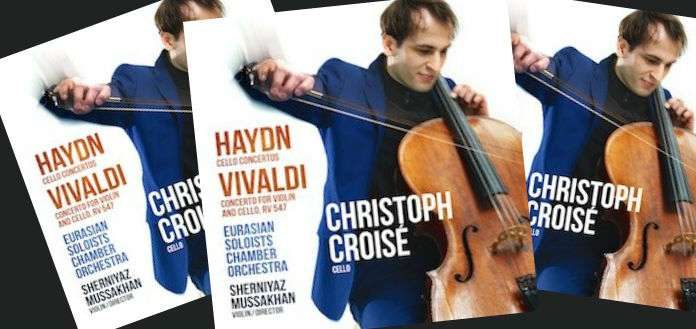 Avie Records has this month announced the release of Swiss cellist Christoph Croisé's new album: Haydn Vivaldi.
Recorded with violinist Sherniyaz Mussakhan and the Eurasian Soloists Chamber Orchestra, the disc features Haydn's 1st and 2nd Cello Concertos - coupled with Vivaldi's Concerto for Violin and Cello RV 547.
''For all cellists, the Haydn Concertos are some of the most beautiful as well as most difficult works in our repertoire ..." Christoph has told The Violin Channel.
"Like many cellists, I started working on them at a very early age and, over the years, my wish to find my own voice in these pieces grew until I reached a point where I felt ready to put them down on tape ..." the 2016 Schoenfeld International Cello Competition 1st Prize winner has said.
''Both the orchestra and myself are relatively young so we wanted to give these concertos spark and joy - and our fresh, youthful energy.''