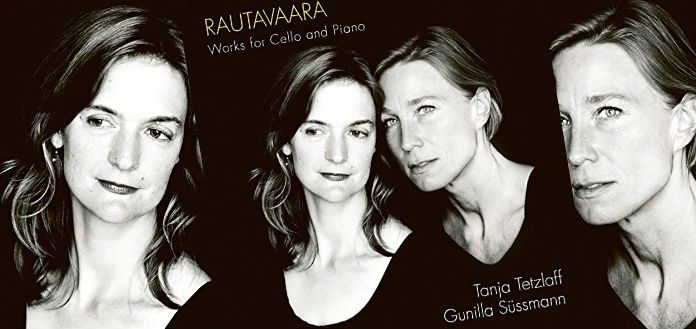 Ondine Records has this month announced the release of cellist Tanja Tetzlaff and pianist Gunilla Sussman's new album: "Rautavaara: Works for Cello and Piano".
The newly-released CD features the rarely heard cello works by the-late Finnish composer Einojuhani Rautavaara (1928-2016) - including his 2 cello and piano sonatas, solo cello sonata, 'Two Preludes and Fugues', 'Song of My Heart' and 'Polska'.
"As soon as we got to know the pieces by Rautavaara, we were fascinated by the whole cosmos to be discovered … deep … expression … wild … rough … long-stretched landscapes of sound … melancholy … nostalgia … music that goes to the extremes in every way …" Tanja has told The Violin Channel.
"We hope that listeners are adventurous and curious enough to get the CD, and sit down with it … with open ears and open hearts," she has said.
Track previews available now on Amazon and iTunes: