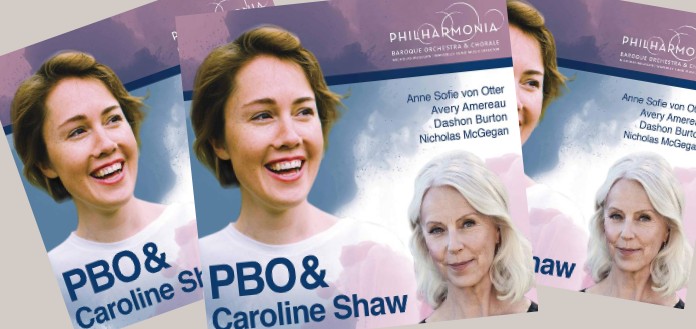 Philharmonia Baroque Productions has this week announced the release of 'PBO& Caroline Shaw' - a new recording of commissions from acclaimed GRAMMY and Pulitzer Prize-winning composer Caroline Shaw.
Recorded with conductor Nicholas McGegan, the Philharmonia Baroque Orchestra & Chorale, mezzo-soprano Anne Sofie von Otter, contralto Avery Amereau and bass-baritone Dashon Burton, the disc features live 2019 performances of 'Is a Rose' and 'The Listeners'.
"The starting point for 'The Listeners' was actually the Voyager Golden Record, the collection of sounds and music from around the world that Carl Sagan and NASA included with the 1977 launch of the Voyager spacecraft …" Caroline has this week told The Violin Channel. 
"The piece is all about how we look up and wonder at the sky, and how we might, from the perspective of the stars, view Earth and the borders we've constructed …" she has said.
''The Listeners' is about us … how we look and listen to the world around us … it is ultimately about why we make music, and about why we choose to continue to wonder about the world beyond ours."