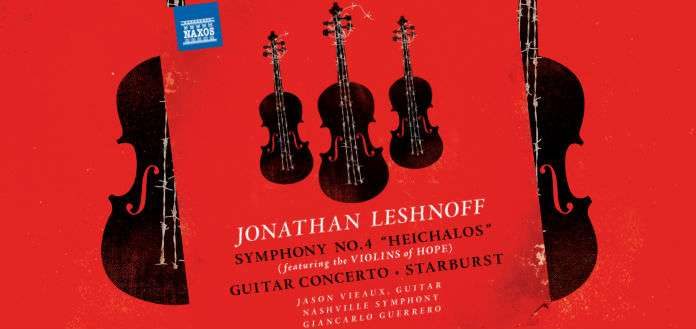 Naxos Records has this week announced the release of American composer Jonathan Leshnoff's new album Symphony No. 4 'Heichalos' - featuring the Violins of Hope.
The disc, features Jonathan's 4th Symphony 'Heichalos', performed by the Nashville Symphony on a collection of restored stringed instruments from the Holocaust - coupled with his Guitar Concerto, performed by guitarist Jason Vieaux.
"Jewish spirituality and mysticism are an inexhaustible inspiration for me …" Jonathan has told The Violin Channel.
"My primary goal as a composer has always been to communicate ideas and take people on a journey … I want to be the conduit …" he has said.
"I hope that, in sharing these deep notions about the world and humankind, I can bring listeners to a new and eye-opening world, wherever that may be."