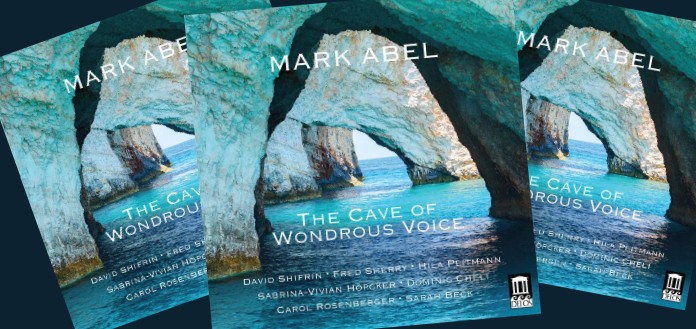 Delos Records has this month announced the release of American contemporary composer Mark Abel's new album: 'The Cave of Wondrous Voice'.
Recorded with clarinetist David Shifrin, pianist Carol Rosenberger, soprano Hila Plitmann, English horn player Sarah Beck, violinist Sabrina-Vivian Höpcker, pianist Dominic Cheli and cellist Fred Sherry, the disc features the world premiere of Abel's 'Intuition's Dance', 'Four Poems of Marina Tsvetaeva', 'The Elastic Hours' - and Trio for Clarinet, Cello & Piano.
"While my reputation has been built on vocal music, I felt the time was right for an album of chamber works, as it gives a more comprehensive picture of my scope as a composer - and it was a special joy to write a piece for the wonderful violinist Sabrina-Vivian Höpcker ... " Mark has this month told The Violin Channel.
"I hope 'The Cave of Wondrous Voice' is perceived as the work of a composer whose music reflects the concept of a global culture - from wide-open American eclecticism to Russian poetry to the European musical tradition," he has said.