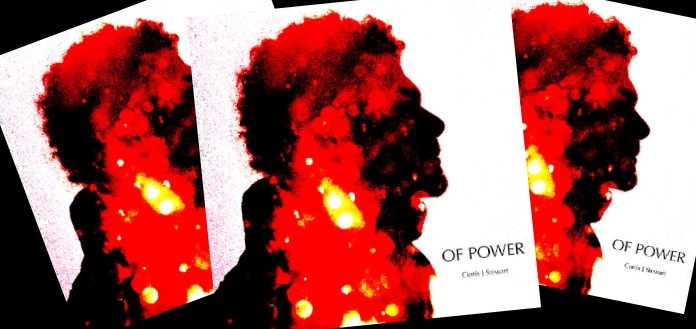 Bright Shiny Things Records announced the release of New-York based violinist Curtis Stewart's new album entitled "Of Power."
Scheduled to coincide with Juneteenth, the CD's five tracks were mastered by Prince's sound engineer Derek Linzy from Paisley Park.
Created entirely during the COVID-19 lockdown, the album features original compositions as well as reimagined works by Charlie Parker, J.S. Bach, Coleridge-Taylor Perkinson, Childish Gambino, John Coltrane, Paganini, Elektra Kurtis, Ysaÿe, and Stevie Wonder.
"I have always been interested in applying the techniques of western European classical music to material that speaks to my life and loves," Curtis told The Violin Channel.
"As I created this material, I noticed a pattern of stories emerging that seemed to capture a side of my own personal and political struggle.  I worked up the guts to share those vulnerable experiments in March 2020, and ended up receiving very touching feedback from my social media posts, sometimes hearing from friends I hadn't spoken to in years!  As I spoke to more and more people during quarantine, I began to realize the importance of sharing stories through art or otherwise. It unlocked a sense of meaning and worth for me in extraordinarily trying times.
"I feel like I live in an odd paradox. I play fully notated classical works for the violin. I create fully notated works of varying technical difficulty. I feel grateful to teach at Juilliard and have been lucky enough to win awards/grants in the field, which would indicate a sense of acceptance... But, as I speak to audiences, musicians, and folks in the industry alike, there is still a question mark about whether this music fits into the classical lense.
"What I hope to get from the release of this music is a sort of musical exorcism from my own insecurity around whether or not my music "fits." By fusing it with my own story and words, I want to remember that it has value outside of how it is perceived, that it belongs on the concert stage because of the work and honesty I put into it, and that it comes from many traditions and no tradition all at once. I hope those who listen take away a taste of who I am and hear my story as just one version of many — and through that listening, maybe feel inspired by the seemingly 'disparate' sides of themselves as well."