Duo Gazzana Play Kõrvits, Grieg, and Schumann
Released on ECM Records, the album contains two world premiere recordings of works by the Estonian composer Tõnu Kõrvits
The Italian sisters Natascia Gazzana (violin) and Raffaella Gazzana (piano), who together form Duo Gazzana, recently released a new disc on ECM Records.
The disc features a violin-piano duo by the leading Estonian composer Tõnu Kõrvits, as well as more familiar works by Robert Schumann (the Violin Sonata in A Minor Op. 105) and Edvard Grieg (Sonata No 3 in C minor).
For the Grieg sonata, the sisters opted to use the composer's autograph score — as opposed to the first edition — to shed fresh light on established interpretations of the work.
The album covers two works by Kõrvits, both of which are dedicated to the duo. His Stalker Suite is a homage to the Soviet filmmaker Andrei Tarkovsky, and this is followed up with a set of four Notturni from 2014.
It was recorded at Germany's historic Reitstadel Neumarkt concert hall in November 2021 and was produced by Manfred Eicher.
To purchase and listen to the album, click here.
"As with our concert programs, we always try to combine pieces from the traditional repertoire with those of contemporary composers, such as Silvestrov — in the first and second [ECM] album — and Kõrvits with the pieces dedicated to us in the latter," Duo Gazzano said in an interview.
"It is particularly interesting to get in touch with living composers, because there is no tradition, the piece is written for you and you are obviously honored by it," they continued. "It's nice to share directly with the composer the emotions of a piece that is being performed for the first time."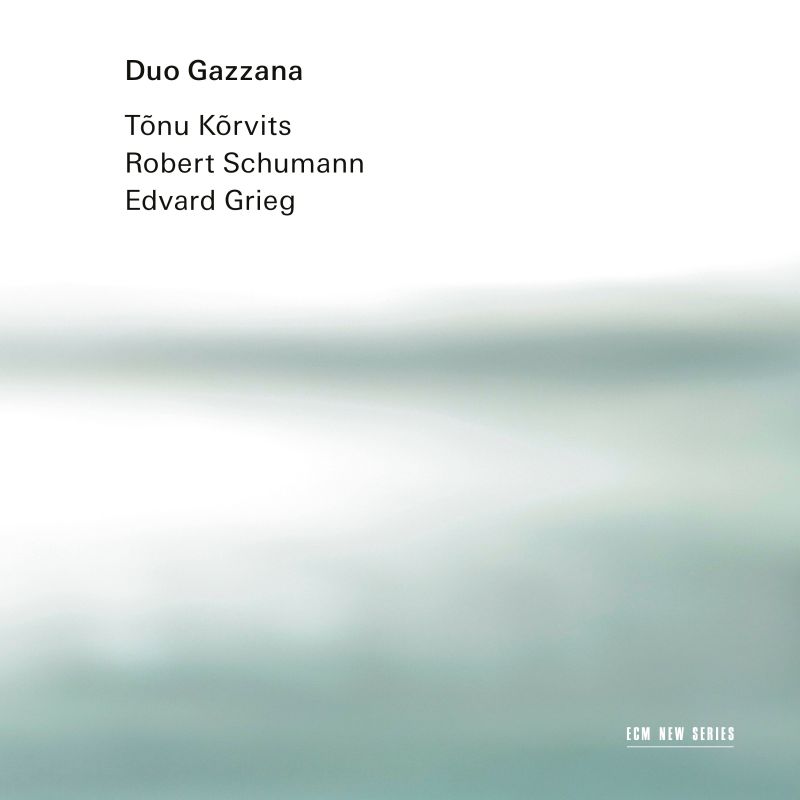 Duo Gazzana was formed in the mid-1990s. Natascia and Raffaella's mentors included Bruno Canino, Trio di Milano, Yehudi Menuhin, Corrado Romano, Uto Ughi, Piero Farulli, Pierre Amoyal, Pavel Gililov, and Ruggiero Ricci. Both sisters attended Rome's La Sapienza University and have broad cultural interests that inform their playing, with Natascia holding a degree in visual arts and Raffaela having studied Italian literature.
The duo was the first Italian chamber music group to record for the German label ECM Records, and their album of works by Poulenc, Walton, Dallapiccola, Silvestrov, and Schnittke was named as one of the top releases of the year by the Sunday Times.