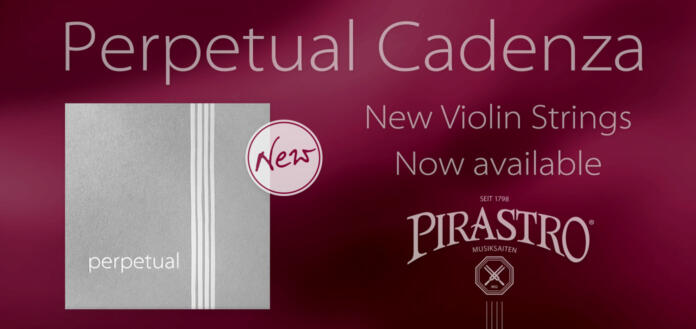 Pirastro Strings announced the launch of the new Perpetual Cadenza Violin String Set that comes with an E-steel, A-aluminum, and D- and G-silver.
"The idea for the Cadenza is actually very old," Mr Adrian Mueller, Technical Director of Pirastro in Offenbach, Germany recently told us. "We wanted to make a lower tension violin set which is noticeably easier to play than the Perpetual Medium, Evah Pirazzi, or Evah Pirazzi Gold, without compromising power and brilliance."
"They are ideal for any violinist looking for a lower tension string with very easy playability but still require power and depth. The Perpetual Cadenza also works nicely on older more fragile instruments that require lower tension."
The new set is available now at string stores internationally.
Enter now to win 1 of 5 sets of the new Pirastro Perpetual Cadenza Violin Strings.