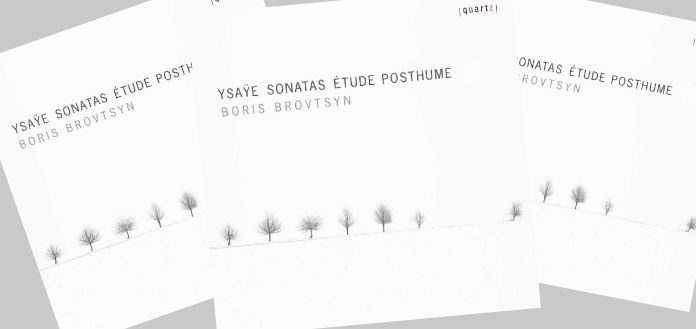 Quartz Records has announced the release of Russian violinist Boris Brovtsyn's new album: 'Ysaÿe Sonatas Étude Posthume'.
The new disc features the six solo violin sonatas of Eugène Ysaye - plus the world premiere recording of Ysaye's recently-published 'Etude Posthume'.
"I've always been drawn to cycles, be it sonatas or etudes or even pieces that started their lives as separate entities and nonetheless ended up under the same roof (like Tchaikovsky's Souvenir d'un Lieu Cher) ..." Boris has told The Violin Channel.
"And ever since I first laid my eyes on Ysaÿe's scores, I've had a fascination with his music and an awe of how well he writes for the violin ..." the Guildhall School of Music Violin Professor has said.
"I've always thought that Ysaÿe is not just a violinist who happens to write violin pieces, but a composer in his own right, and I can only hope I did his music justice."