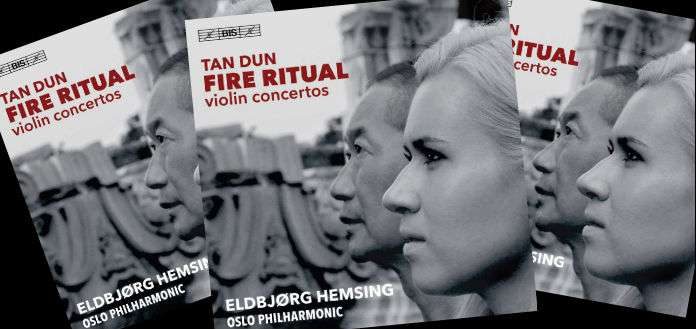 BIS Records has announced the release of Norwegian violinist Eldbjørg Hemsing's new album: Tan Dun : Fire Ritual Violin Concertos.
Recorded with composer and conductor Tan Dun and the Oslo Philharmonic Orchestra, the disc features Tan Dun's (b. 1957) Violin Concerto Rhapsody & Fantasia - and Violin Concerto Fire Ritual.
'My inspiration for this disc was quite simply Tan Dun  ... I really wanted to do a recording project with him, as he has over the past 9 years of collaborations become one of my closest musical friends and influencers ..." Eldbjørg has told The Violin Channel.
"The two separate violin concertos on this recording were written almost 25 years apart, so I feel we get a fascinating sense of Tan Dun's artistic journey ... from even long before we met ..." she has said.
"I feel this repertoire takes us all the way through from Peking opera to the urban Hip-Hop streets of New York, to a place of meditative, spiritual and transcendental peace - but with each broadening the horizon of what classical music can be."