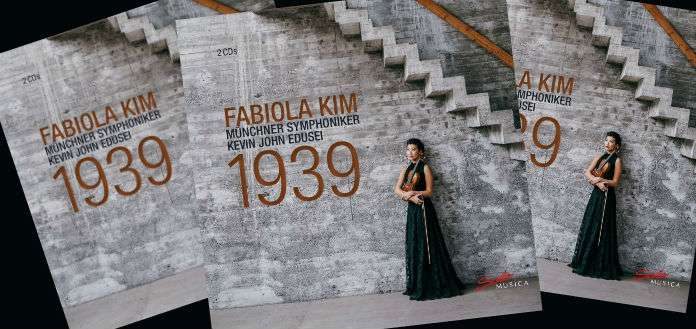 Solo Musica has announced the release of Korean-American violinist Fabiola Kim's debut album: 1939.
Recorded with conductor Kevin John Edusei and the Munich Symphony Orchestra, the disc features Walton's Violin Concerto, Hartmann's Concerto Funèbre for Violin & String Orchestra and Bartók's Violin Concerto No. 2.
''The year 1939 was an interesting year in the world ... of course, it was the beginning of the 2nd World War, and in Hollywood, it is considered the greatest year in the history of Hollywood ..." Fabiola has told The Violin Channel.
"There were many premieres of motion pictures, many of which later became all-time classic films, including the Wizard of Oz and Gone with the Wind ... and it was surprisingly the year that these three European composers, even with the start of the war wrote these three beloved concertos ..." she has said.
''I find it fascinating to find the different perspectives during the same period in history and how different these three concertos are ... I hope the listeners will be as captivated as I was to explore the emotions of different parts of Europe at the outbreak of the 2nd World War.''