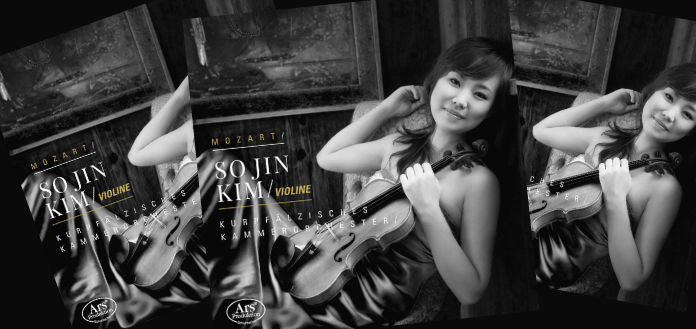 ARS Produktion has announced the release of South Korean-American violinist So Jin Kim's new album: 'Mozart'.
Recorded with the Kurpfälzisches Kammerorchester, in Mannheim, Germany, the disc features Mozart's 3rd Violin Concerto in G Major - coupled with Mozart's 4th Violin Concerto in A Major.
"Mozart's Violin Concertos are works that violinists carry throughout their lives, often required for auditions, competitions, and various opportunities ... for me, no matter the situation or occasion, these concertos somehow always brought me a sense of calm and inspiration - reminding me of my love for music and playing the violin ... " So Jin has told The Violin Channel.
"I've always felt that Mozart's music has the power to elevate all aspects of life into something beautiful and warm, including those mundane and dark moments ... I hope this recording conveys even a little of my sentiments towards these pieces," she has said.