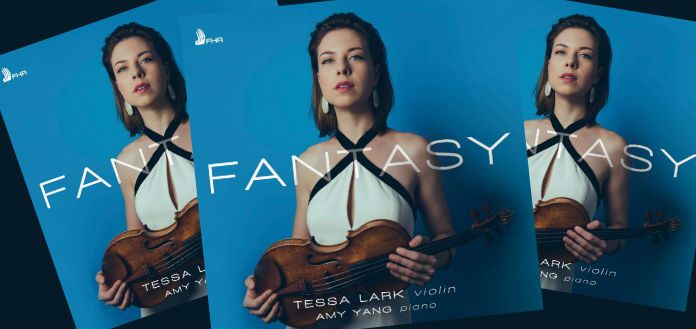 First Hand Records has this month announced the release of violinist, VC Artist Tessa Lark's new album: 'Fantasy'.
Recorded with pianist Amy Yang, the disc features Ravel's 'Tzigane', Telemann's 'Fantasia' No. 1 in B-Flat, Schubert's 'Fantasie' in C Major - and the violinist's own original 'Appalachian Fantasy' for violin and piano.
''The original inspiration came from hearing a Telemann Fantasia for the first time ..." Tessa has told The Violin Channel.
"I was so taken by the freedom inherent in the form that I decided to craft a program made up of some of my favorite fantasies and rhapsodies for violin and piano ... and wrote a Fantasy myself, especially for this recording, in order to pay homage to my Kentucky roots ..." the former Indianapolis International Violin Competition prize winner has said.
''One of my hopes for listeners is that they find surprising connections between these very contrasting works that open their ears to new ways of hearing music."