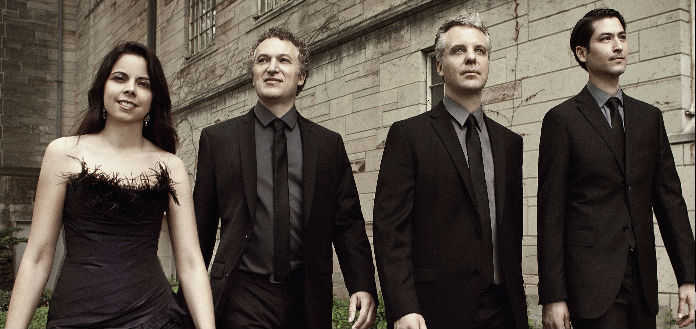 The Bloomington, USA-based Pacifica Quartet has today announced 1st violinist, Simin Ganatra will leave the ensemble at the conclusion of the current season - to pursue an expanded role at Indiana University's Jacobs School of Music.
A founding member, she had served with the ensemble since 1994.
"For more than 20 years, we have had the great privilege and honor of collaborating with Simin … she has been an inspiration to us not only as an artist, but as a friend and colleague as well," violinist Sibbi Bernhardsson has told The Violin Channel.
"Her unwavering commitment to the Pacifica Quartet and her boundless energy have helped to shape and mold who we are today …" he has said.
"The decision to leave was not an easy one, but after 22 years with the ensemble I feel ready to explore other musical opportunities … I will excitedly watch as my colleagues continue to grow artistically and further develop this remarkable ensemble into the quartet of the future," Simin has said.
The ensemble has served as the Quartet-in-Residence at Indiana University's Jacobs School of Music since 2012 - having preciously served as Quartet-in-Residence at the Metropolitan Museum of Art, in New York City.