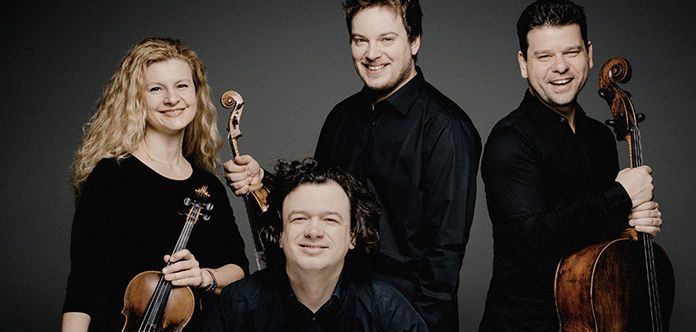 The Prague-based Pavel Haas String Quartet has today announced the appointment of 34-year-old violist Jiří Kabát to the ensemble - effective immediately.
A violin and viola graduate of the Prague Conservatory and the Royal Scottish Academy of Music, Jiří currently holds a professorship at the Conservatory of Pardubice - and has performed as a member of the Vlach String Quartet since 2010.
He will replace violist Radim Sedmidubský - who joined the ensemble in 2016.
PHOTO CREDIT: Marco Borggreve