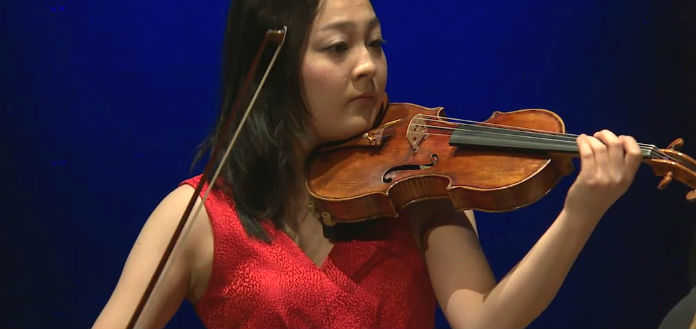 27 year old Japanese violinist, Rika Masato has been awarded 1st prize at the inaugural Dominique Peccatte International Violin Competition, in Paris.
She will receive €5,000 (US $5600) - and a violin bow by Swiss bow maker, Kaspar Pankow.
2nd and 3rd prizes were awarded to 18 year old Marie-Astrid Hulot, from France and 27 year old Haruka Nagao, from Japan.
Bow maker, Kaspar Pankow will also receive €5,000 as winner of this year's bow making section.
The 2016 jury comprised Patrice Fontanarosa (Chair), Jean-Marc Phillips-Varjabédian,  Alexis Cardena, Laurent Korcia, Stéphanie-Marie Degand, Vahan Martirosyan,Christie Julien and Roger Sala.