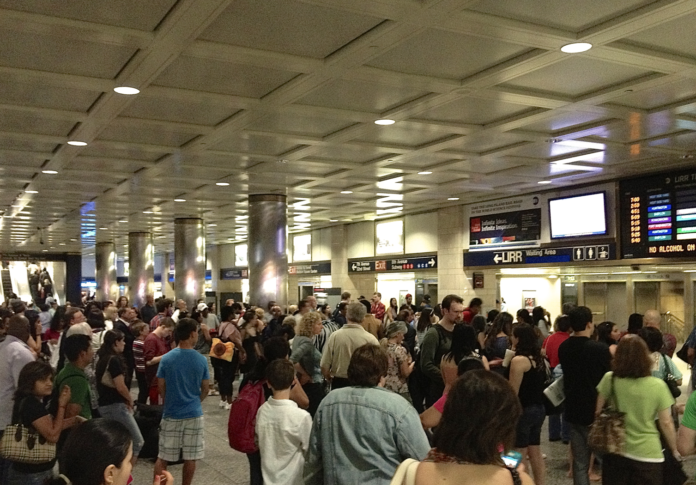 New York's Penn Railway Station has today announced they are set to begin piping recorded classical music throughout the iconic commuter hub - in an attempt to make life a little more pleasant for stressed-out travelers.
The goal of the project, the organisers have told The New York Times is to help create a more serene environment that will hopefully calm the nerves of harried and frazzled New Yorkers.
Powered by music licensers Mood Media, the repertoire will include everything from Beethoven String Quartets to contemporary piano and guitar solos - to Sinatra hits arranged for solo French Horn.
The volumes and tempos will vary, the organisers have indicated to reflect the time and atmosphere of the station - being louder and bouncer during the morning and evening peak periods.
"It's almost as if you're trying to DJ the world's largest wedding reception …. [but] with no bride or groom and with 650,000 non dancers… ' Station worker, Danny Turner has told The Times.
The organizers are also hoping the added serenity may have a positive effect of lowering crime rates in the 34th Street vicinity.
PHOTO CREDIT: REALTRANSIT.ORG