2020 BBC Young Musician Competition Announces Winner
17-year-old percussionist Fang Zhang won with his rendition of Keiko Abe's Marimba Concerto "Prism Rhapsody"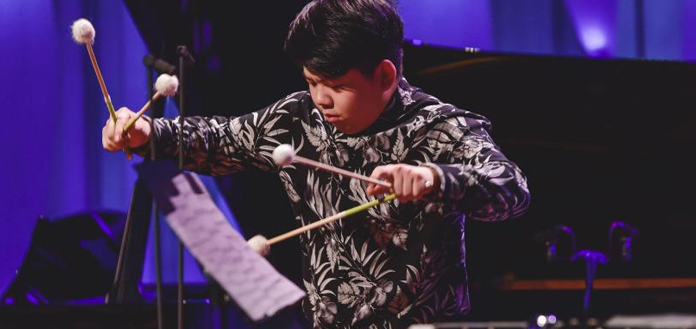 Currently a student at the Chetham's School of Music in Manchester, Zhang has performed internationally since the age of 11. As a member of the China Youth Percussion Orchestra, he also plays the snare drum, timpani, and vibraphone.
He told BBC News that he was "honored and delighted" to win and felt "so lucky considering the talent of the other finalists."
The competition was delayed for a year due to the COVID-19 pandemic. The final was held with safety protocols in place at Manchester's Bridgewater Hall.
Aside from Zhang, this year's finalists included 18-year-old French horn player Annemarie Federle and 19-year-old oboist Ewan Millar. Each of the three finalists played a full concerto with the BBC Philharmonic Orchestra, conducted by Mark Wigglesworth.
"All three finalists have shown a tremendous passion and determination to maintain their commitment to the competition across a year of uncertain silence," Wigglesworth said in a statement. "They play with humility and respect but daring and personality too, encouraging all who hear them to look forward to more positive times ahead."