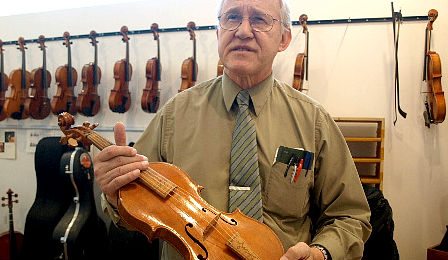 German-born American stringed instrument maker Peter Paul Prier, of Peter Prier and Sons Violins, in Utah USA has died – aged 73.
Trained at the Mittenwald School of Violin Making, before emigrating to the United States in 1960, he was a founding member of the Violin Making School of America and the American Federation of Violin and Bow Makers.
Mr Prier's famed students included David Gusset, Guy Rabut, Jim McKean and Samuel Zygmuntowicz.
Our condolences are with his family, friends, colleagues and students.