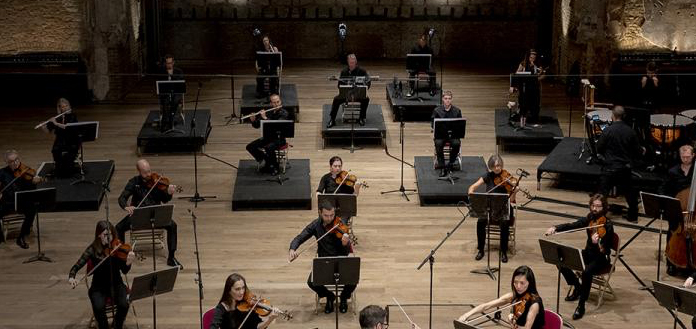 The Philharmonia, in London, has this week announced that the ensemble is currently accepting applications for a new Artist-in-Residence - for the 2020-2021 season.
The position is open to socially engaged artists or collectives seeking to collaborate with the orchestra.
"Our new Artist-In-Residence will be excited by the prospect of working with a 21st Century Symphony Orchestra and will take an inclusive and critical approach to our work and provide perspectives not already seen within our season ... " a spokesperson for the orchestra has this week said.
"We want to create events and content that authentically represents and engages with our residencies' diverse communities ... we are willing to take risks with this role - we want you to disrupt and challenge."
Artist fee: £12,000.
For further information, visit: www.philharmonia.co.uk/vacancies/