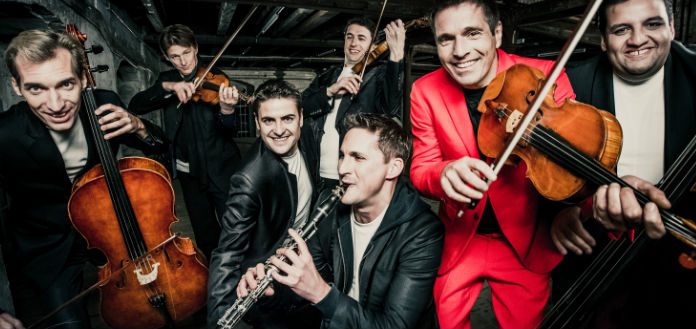 It has been announced this week that multi-genre septet, Philharmonix, will join the roster of classical music management agency Opus 3 Artists Berlin - for global general management representation.
The group comprising members of the Vienna and Berlin Philharmonic orchestras, features violinists VC Artist Noah Bendix-Balgley and Sebastian Gürtler, violist Thilo Fechner, cellist Stephan Koncz, bassist Ödön Rácz, pianist Christoph Traxler and clarinetist Daniel Ottensamer.
"Philharmonix, the joint music club of two of the world's greatest orchestras, the Berlin Philharmonic and the Vienna Philharmonic, are among the most exciting ensembles that bring together different musical genres and different audiences ..." Opus 3 Berlin Managing Director Marcus Felsner has told The Violin Channel.
"Bringing fans of the Vienna Philharmonic and the Berlin Philharmonic around the world together with these fantastic guys and their amazing programs is a unique privilege and great fun!" he has said.
"All of the Philharmonix members carry on busy musical lives, mixing our orchestra jobs with solo and chamber work ... I have to always plan my schedule well in advance, so I can balance my job at the Berlin Philharmonic, my solo work, and the concerts with Philharmonix ...." VC Artist Noah Bendix-Balgley has told The Violin Channel.
"For all of us, finding the time to play together in this group is very important ... we get to play different styles and music with Philharmonix than we do anywhere else ... and above all, we just have a great time playing together," he has said.
"I hope audiences have fun at our concerts ... we certainly do!"
Opus 3 has indicated the ensemble already has upcoming performances planned in Switzerland, Germany, Belgium, Japan, Korea, Boston and Washington D.C. – in addition to a residency at the Vienna Konzerthaus, in Austria.