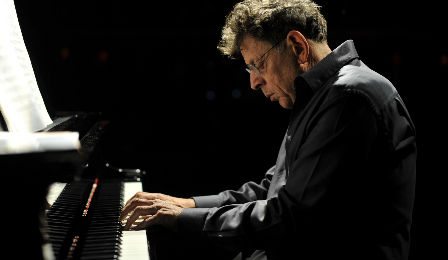 It has been announced today that American composer, Philip Glass has been awarded the USD $80,000 2015 11th Glenn Gould Prize Laureate.
Bestowed every second year, by the Glenn Gould Foundation in memory of the late Canadian pianist, the prize is given to a living individual in recognition of his/her contributions to music and communication.
"Our jury has made a brilliant choice in selecting Philip Glass," Foundation Executive Director, Brian Levine has said, " … in his work and life, he reveals himself to be a man of deep spirituality and conscience … we are honoured to present the Prize to an artist of such originality, conviction and vision."
"I am very pleased to be the winner of the Eleventh Glenn Gould Prize," Philip Glass has said, " ... it is for me a special honour as I am one of the many musicians who have been inspired by him".
Mr Glass, 78, will receive CAD $100,000 (US $80,000).
Previous recipients include: Leonard Cohen, Pierre Boulez, Yo-Yo Ma, Oscar Peterson, Yehudi Menuhin and Robert Lepage.