VERY SAD NEWS | French Composer and Conductor Pierre Boulez Has Died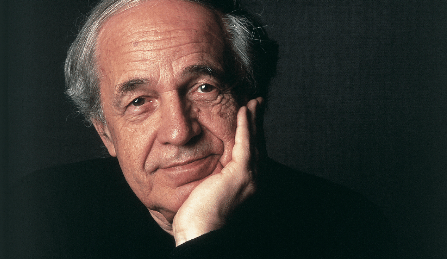 Eminent French composer, conductor and pianist Pierre Boulez has died at his home in Baden-Baden, Germany — aged 90.
A student of Olivier Messiaen and Rene Leibowitz, Maestro Boulez played a key role in the development of integral serialism, controlled chance and electronic music - and served Principal Conducting roles with the Cleveland Orchestra, BBC Symphony Orchestra, New York Philharmonic,  Chicago Symphony Orchestra, London Symphony Orchestra and the Philharmonie de Paris.
Widely respected as one of the most influential voices in contemporary music, he was awarded 26 Grammy Awards during his career.
"For all those who knew him and who appreciated his creative energy, his artistic rigour, his openness and his generosity, his presence will remain alive and intense," Maestro Boulez's family have said in a statement from the Philharmonie de Paris.
SIR SIMON RATTLE ON PIERRE BOULEZ
"Pierre Boulez made French music shine throughout the world," French President Francois Hollande has said in a statement, " ... as a composer and conductor, he always wanted to reflect on the ages."
MAHLER | SYMPHONY NO. 2 'RESURRECTION' | PIERRE BOULEZ | STAATSKAPELLE BERLIN | SOLOISTS: DIANNA DAMRAU & PETRA LANG
Our condolences are with Maestro Boulez's family, friends, students and colleagues.