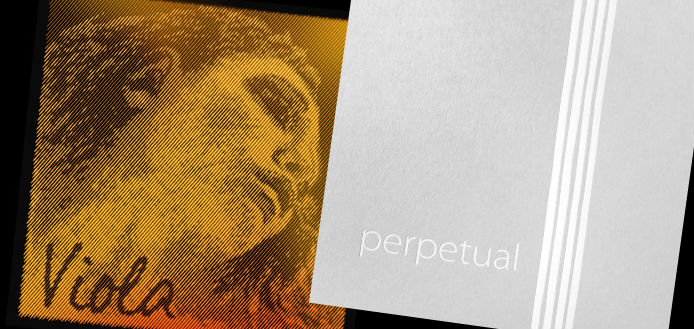 Pirastro has this month announced the launch of 2 new Perpetual cello string options - and the addition of a new Evah Pirazzi Gold viola steel core C string.
The Perpetual Cello G&C strings will now also come in two additional new options - "Cadenza" and "Strong", the German-based string manufacturer, founded in 1798, has indicated.
"In 2016 we began by offering the Perpetual Cello sets in Medium and Soloist versions, which have proven second to none in terms of dynamics, intensity, sound and volume … this year we are proud to offer additional G&C options for discriminating cellists …" Pirastro Marketing Manager USA Ed Mingo has told The Violin Channel.
"With their lower tension, the new Cadenza G&C inspire the player with a lighter response without compromising volume or projection … opening up many possibilities for discerning cellists to experiment with new sound colors and nuances."
"While the new Perpetual Stark (strong) G&C strings have been designed with an increased string tension to aid significantly with volume, projection and clarity in the instrument's lower range…" he has said.
In addition the Evah Pirazzi Gold Viola C String will now be offered with a steel rope core, tungsten option - designed for enhancing responsiveness in the lower register.
Pirastro has indicated that the new Evah Pirazzi Gold C string was created at the request of numerous professional violists – seeking a very powerful and dark sound color with a lot of depth and brilliance.
Pirastro was founded in 1798 in Offenbach, Germany by Italian string maker Giorgio Pirazzi.