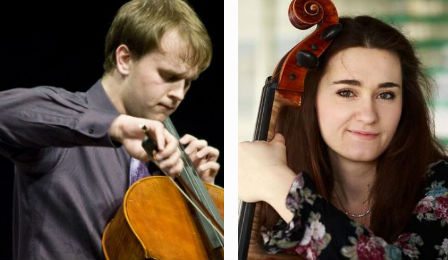 18 year old Maciej Kulakowski and 21 year old Zuzanna Sosnowska, from Poland have been awarded joint-1st prize at the 2015 Witold Lutoslawski International Cello Competition, in Warsaw, Poland.
2nd prize was awarded to Dorukhan Doruk from Turkey – with 3rd prize not awarded.
Both 1st prize winners are students of Professor Wolfgang Emanuel Schmidt at the Hochschule für Musik, Franz Liszt in Weimar, Germany.
The 3 prize winners will share a prize pool of €15,000 (US $17,500).