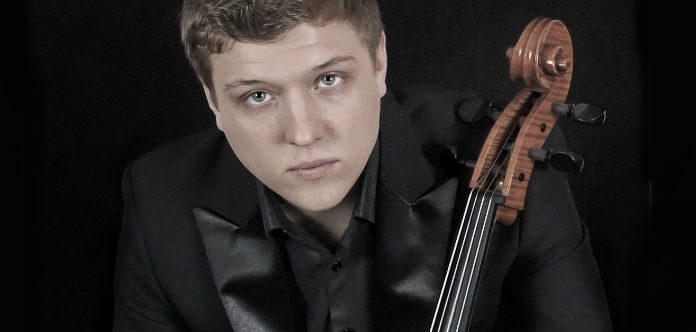 The 2018 Finalists have just minutes ago been announced at the Prague Spring International Cello Competition – in Prague, Czech Republic.
The 2018 Finalists are:
Julia Hagen (Austria)
Gunwoo Park (South Korea)
Václav Petr (Czech Republic)
Aleksey Shadrin (Ukraine)
Open to candidates of any nationality aged 30 years and under, the 1st prize winner will receive CZK 200,000 (US $9,200).
Previous prize-winners include cellists Mstislav Rostropovich, Saša Večtomov and Natalia Gutman.
The 2018 jury comprises: Michal Kaňka (Chairperson), Annie Gastinel, Christian Poltéra, Emil Rovner, Jens Peter Maintz, Mikael Ericsson, and Quirine Viersen.
PICTURED: 2018 PRAGUE SPRING INTERNATIONAL CELLO COMPETITION FINALIST, ALEKSEY SHADRIN FROM UKRAINE