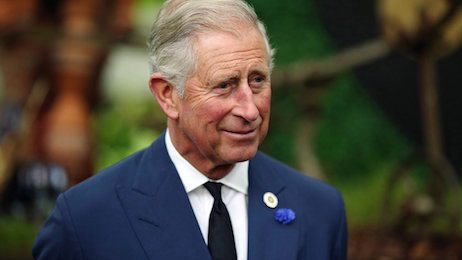 It has been announced today that the Prince of Wales has agreed to be patron of the 2016 Menuhin Competition - to be held at London's Royal Academy of Music from April 7-17th.
"As a friend and admirer of Lord Menuhin, I wanted to send my warmest good wishes to all the gifted young competitors taking part in the Menuhin Competition London 2016 and hope that lifelong friendships will be forged with fellow musicians from around the world,"the future King of England has said.
'The Menuhin Competition provides tremendous opportunities for the competitors to perform, to learn from one another, to receive the guidance of the jury and to give masterclasses in schools and the community through the outreach programme. This combination is what makes the event so very special.' 
The 22 Junior and 22 Senior candidates were last month announced on The Violin Channel.
Widely recognised as the world's leading competition for violinists under the age of 22, previous 1st prize winners include VC 'Artists' Ray Chen, Chad Hoopes, Angelo Xiang Yu, Kerson Leong and Stephen Waarts – and VC 'Rising Stars' Kevin Zhu and Rennosuke Fukuda.
As the competition's official 2016 media partner, The Violin Channel will be providing exclusive rolling-coverage – live from all venues.
You won't miss a beat!