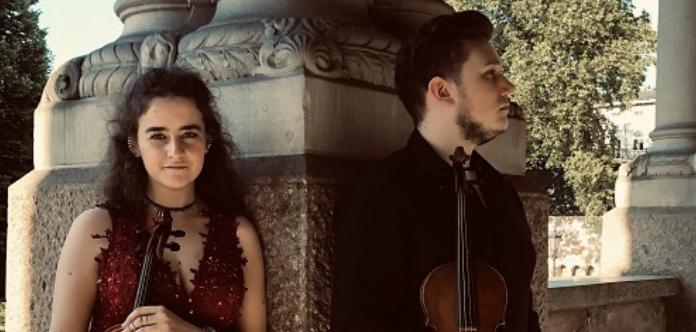 Violin duo, Marta Gidaszewska and Robert Łaguniak have this week been awarded 1st prize at the 2019 Rubinstein International Chamber Music Competition – in Dusseldorf, Germany.
Based at the Karłowicz Poznań General Music School, the violinists are former prize winners at the Polish International Music Competition, Serbia International Music Competition and the Łódź National Chamber Ensemble Competition.
They will receive €1500.
2nd prize was awarded to the Yugen Trio.
Joint 3rd prize was awarded to Quatuor Arlequin and the Stuttgarter Kammerduo.
The 2019 jury comprised: Gabriele Leporatti, Thomas Weißschnur and Yury Bondarev.