SAD NEWS | Quartetto Italiano Violinist Elisa Pegreffi Has Died - Aged 93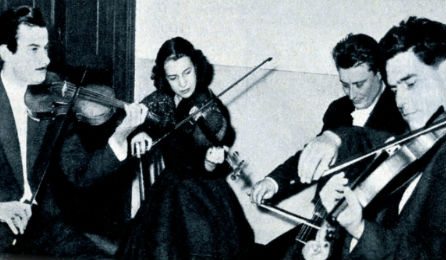 Italian violinist and pedagogue Elisa Pegreffi has passed away - aged 93.
Ms Pegreffi was a founding member and long-time second violinist with the Quartetto Italiano.
QUARTETTO ITALIANO | SCHUBERT | DEATH AND THE MAIDEN
She was married to quartet 1st violinist Paolo Borciani - until his passing in 1985.
Our condolences are with Ms Pegreffi's family, friends, colleagues and students.