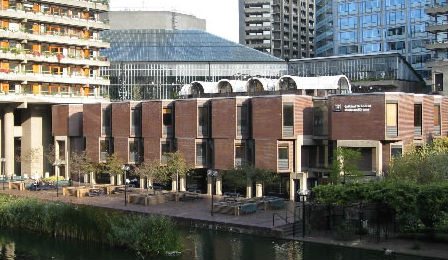 It has been announced today that London's Guildhall School of Music has enrolled its first ever rapping student – to study in the musical leadership programme alongside violinists, cellists, pianists and harpists.
Jack Derbyshire, 25 who raps under the name 'Jackaboski', is two weeks into his Masters programme at the central London school - whose alumni include Sir James Galway, Tasmin Little, Anthony Marwood and Bryn Terfel.
"By going to Guildhall I'm not losing a sense of who I am or where I'm from," Jackaboski has told the UK's Telegraph, " ...Guildhall will open doors and give me the opportunity to bring that culture and its ideals to others."
After impressing the examiners at his audition, Jackaboski was invited to join the 'Masters in Leadership' programme – a two-year course which encourages musicians to work with aspiring performers in the local community.
"When Jack applied we became excited about this fantastic opportunity to pilot the presence of another discipline within the student cohort," Guildhall Course Director Sigrum Griffiths has told the Telegraph, " ...There is nothing in the structure of the course which prohibits a rapper existing and flourishing within it … what made Jack stand out to the panel was his ability to articulate the importance of his art in a larger context."
Jackaboski studied degrees in Digital Music and Sound Art before his commencement at Guildhall.