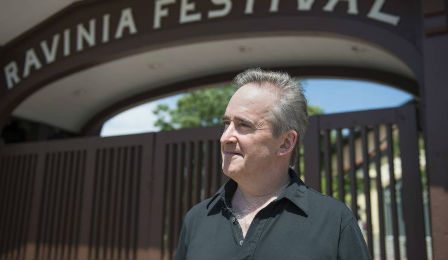 It has been announced today that Chicago's Ravinia Festival, Music Director James Conlon will stand dow at the end of next summer - after 11 seasons of service.
"After a decade as Music Director of the Ravinia Festival, James Conlon has decided not to renew his contract at the conclusion of the 2015 summer season," President and CEO Welz Kauffman has said in a statement.
"Everything has its time," Mr Conlon has told the Chicago Sun-Times, "... and after 11 years I feel it is the moment to pass on this responsibility ... I have worked year-round including every summer since 1974. There are things I wish to accomplish, both musical and personal, and I need dedicated time to realise these projects."
Conlon, who will turn 65 next March, also currently serves as Music Director of the Los Angeles Opera and the Cincinnati May Festival.
The news comes just weeks after violinist Lewis Kaplan announced he will stand down as Artistic Director from the Bowdoin Festival, in Maine after 50 seasons of service.