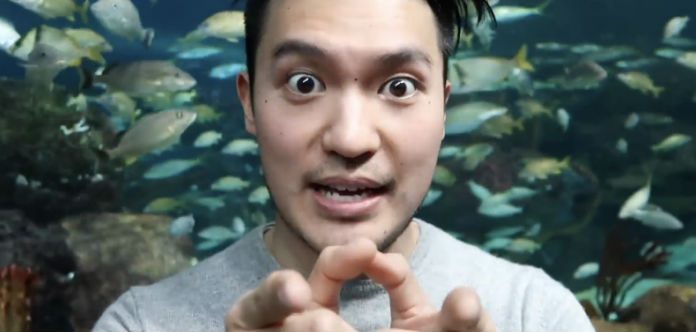 To help celebrate the upcoming 8th of June release of VC Artist Ray Chen's new album The Golden Age, the superstar Australian violinist has this week announced the pre-release of a special preview track – plus an unique opportunity for his fans to appear in its official online music video.
Recorded to celebrate the 'golden age' of the violin, the new disc, Ray's first on the Decca Classics label, includes the Bruch Violin Concerto with conductor Robert Trevino and the London Philharmonic, transcriptions of favourite parlour works by Kreisler and Heifetz – plus three new Made in Berlin string quartet arrangements.
"One of the tracks we recorded on this disc, with my good mates from Made in Berlin, is a new, never-before-heard rendition of the classic Australian song 'Waltzing Matilda' … it's pretty much like Australia's unofficial national anthem - and honestly I think it's the coolest thing ever …" Ray has told The Violin Channel.
RAY CHEN & MADE IN BERLIN | 'WALTZING MATILDA' (ARR. STEPHAN KONCZ) | THE GOLDEN AGE | DECCA CLASSICS
"But, I need your help with something …" the former Menuhin and Queen Elisabeth International Violin Competitions 1st prize winner has said, "I want to make a music video, and I want you guys to be a part of it …" 
"For me the music gives me such feelings of 'fun', 'adventure', 'exploration' … so I want you guys to be submitting your videos of what those words personally mean to you … and I'll be selecting my favorites to include in the official music video."
Those interested in a chance to be part of 'The Grand Adventure RayBae Music Video' are invited to submit their adventure videos via
the violinist's facebook fanpage.
Track previews available now on Amazon and iTunes: