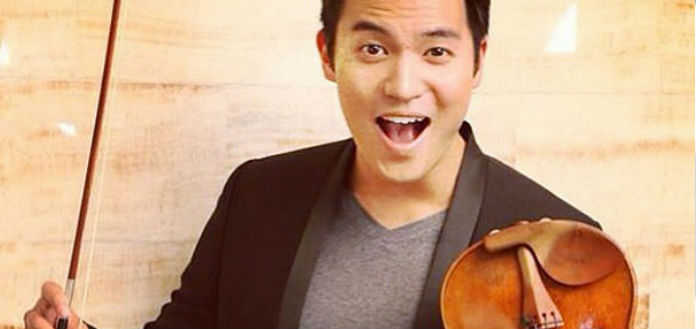 It has been announced today that Australian VC 'Artist' Ray Chen will replace an incapacitated Nicola Benedetti in a series of concerts with the Manchester Camerata - on June 1st, 2nd, 3rd and 4th at Bridewater Hall, Harrogate, Crewe and Malvern.
"I am deeply disappointed and sad to be missing these engagements with Manchester Camerata … I greatly look forward to returning to full health and rescheduling this wonderful project with them," Nicola has told The Violin Channel.
"We are truly fortunate that the wonderful violinist Ray Chen is able to step in at such short notice to replace Nicola Benedetti," Music Director, Gábor Takács-Nagy has said.
"Ray is a musician of rare talent and exceptional charisma, and it will be a joy and a privilege to perform Mozart with him next week," he has said.
The program will feature Mozart's Violin Concerti No. 3 in G Major and No. 4 in D Major - and Symphonies No. 35 'Haffner' and No. 39 in E-Flat Major.
We wish Nicola a speedy recovery, and 'toi, toi, toi' to Ray Bae.