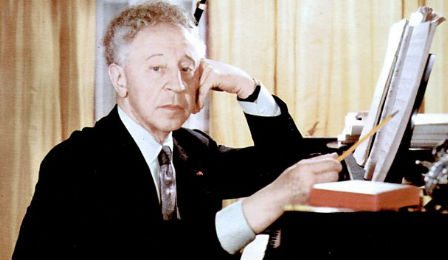 Preeminent Polish-American pianist Arthur Rubinstein was born on this day in 1887 – 129 years ago.
Passing away in 1982, aged 95, he is remembered as one of the finest pianists of the 20th century.
A student of Karl Heinrich Barth, Maestro Rubinstein was best known as a recitalist and concerto soloist, although he was also considered an outstanding chamber musician – partnering with such luminaries as Henryk Szeryng, Jascha Heifetz, Pablo Casals, Gregor Piatigorsky and the Guarneri String Quartet.
[video_lightbox_youtube video_id="vL2ftX-xC4w" width="590" height="385" auto_thumb="1"]
ARTHUR RUBINSTEIN, JASCHA HEIFETZ AND GREGOR PIATIGORSKY | MENDELSSOHN | TRIO IN D MINOR | 1ST MVT
[video_lightbox_youtube video_id="cmuNr7yqapE" width="590" height="385" auto_thumb="1"]
ARTHUR RUBINSTEIN & HENRYK SZERYNG | BEETHOVEN | VIOLIN SONATA NO. 5 'SPRING' | 2ND MVT
[video_lightbox_youtube video_id="d_joY2irwK4" width="590" height="385" auto_thumb="1"]
ARTHUR RUBINSTEIN | CHOPIN COLLECTION 
[video_lightbox_youtube video_id="8jKYa2Y6BaQ" width="590" height="385" auto_thumb="1"]
ARTHUR RUBINSTEIN & GUARNERI STRING QUARTET | BRAHMS | PIANO QUINTET IN F MINOR, OP. 34