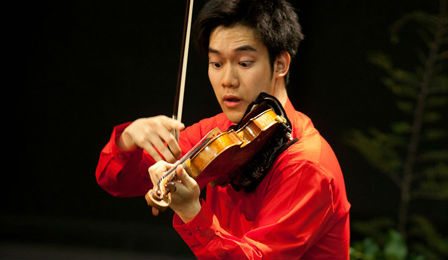 22 year old Taiwanese-American VC 'Young Artist' Richard Lin has yesterday made a national Taiwanese TV appearance - on the popular television game-show 'Golden Brain'.
As an invited celebrity guest, Richard hosted a series of music-related questions and gave an impromptu performance of Bach's Double Concerto - with his 13 year old student, Sung-chi Chang.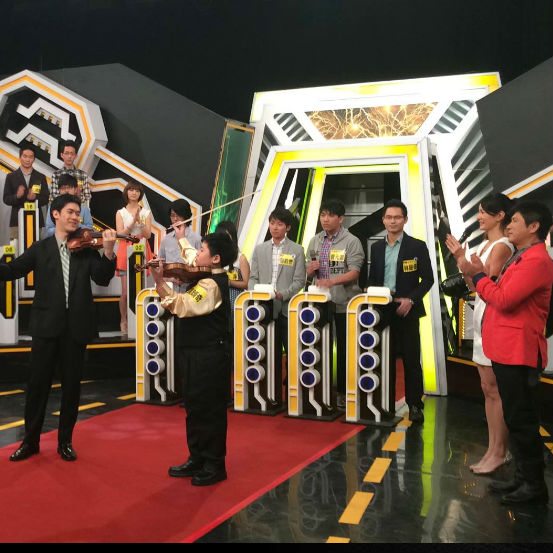 A graduate of Curtis Institute of Music, Richard is currently completing graduate studies at the Juilliard School, with Lewis Kaplan – and was recently awarded 1st prize at the 2013 Sendai International Violin Competition, in Japan.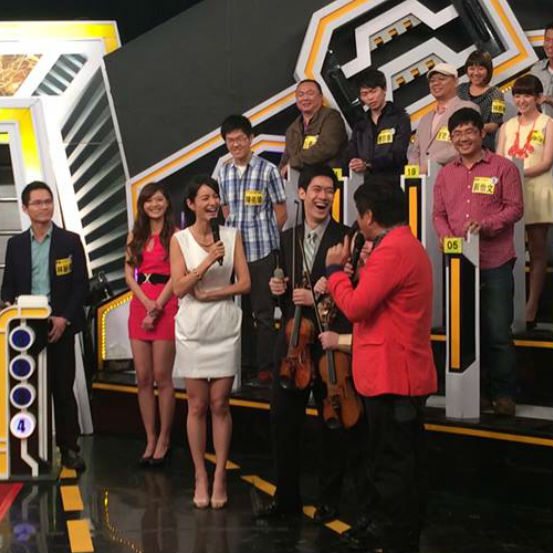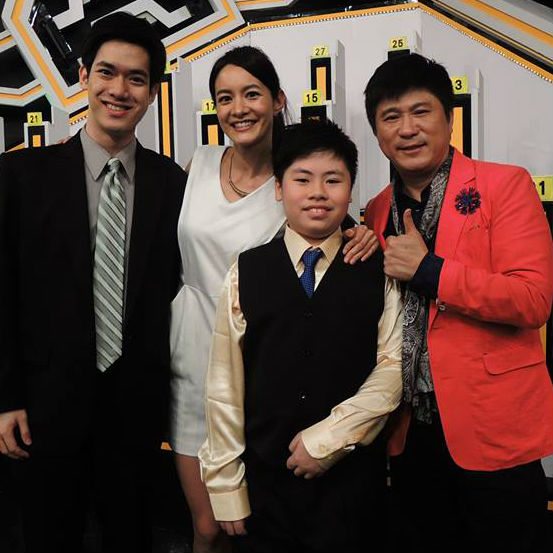 VC 'YOUNG ARTIST' RICHARD LIN, WITH HIS 13 YEAR OLD STUDENT, SUNG-CHI CHANG - AND 'GOLDEN BRAIN' HOSTS HU GWA AND JANET HSIEH