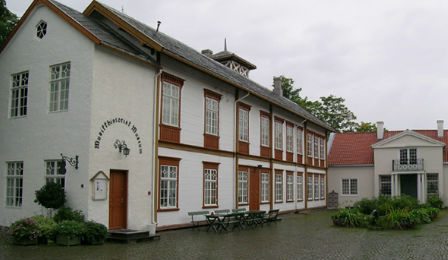 A raging fire at the Ringve Museum, in Trondheim, Norway has caused extensive fire and water damage to the art and musical instrument collection – including a 17th Century piano, once played by Chopin and a charred Giuseppe Antonio Guarneri violin.
The fire which started just after 10.30am on Monday morning took 22 fire crew over 2 hours to fully contain.
It is understood the museum staff are still trying to get a full overview of the status of the 2000 instrument Ringve collection.
"This is sad … because the Ringve is a national treasure. Right now it's not looking good at all," Trondheim's fire chief has said.
The cause of the fire has not been announced.