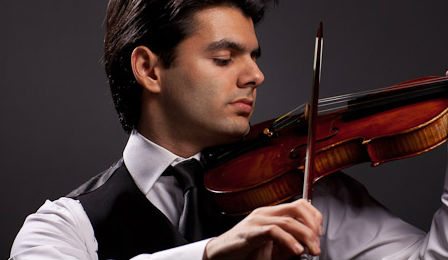 24 year old Serbian violinist Robert Lakatos has been awarded 1st prize at the 2015 Sarasate International Violin Competition, in Pamplona, Spain.
A graduate of the Zurich University of the Arts, Robert is a former 1st prize winner at the Mary Smart Concerto Competition, in New York.
He will receive €20,000 (US $22,000) and a number of important European solo engagements.
Second prize of €10,000 (US $11,000) was awarded to 17 year old Angela Wee, from the United States.