Pedagogue Dr. Robin Wilson Discusses the Ideal Age to Begin Learning Violin
"What is the ideal age for a child to begin learning the violin?" We threw the question over to respected string pedagogue, Dr Robin Wilson, Head of Violin at the Australian National Academy of Music and teacher of 2018 Menuhin Competition junior division 1st prize winner, 10-year-old Christian Li
Children have a formidable ability to learn. But how early is too early for a child to start learning how to play a musical instrument? The Violin Channel member Marcel wanted a little more information to help him with his own children.
At what age did you start your learning process? Do you wish you started earlier? Later? Please let us know in the comments below. We're all keen to learn more from you.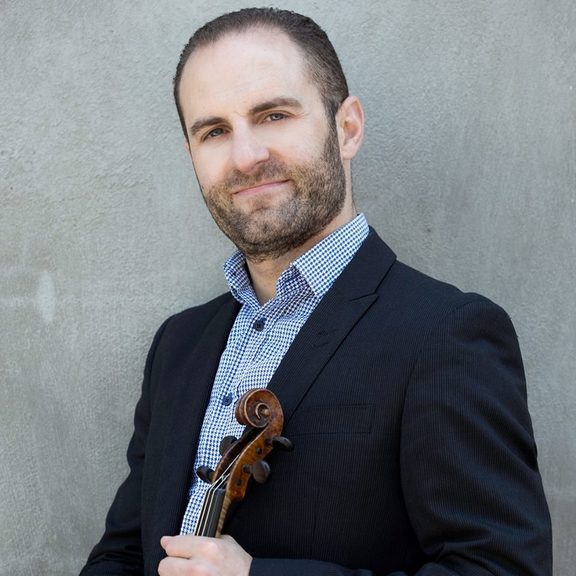 ROBIN WILSON GIVES HIS ADVICE ON THE OPTIMAL AGE TO START LEARNING VIOLIN
Dear Marcel,
Good question! There are a few factors to consider that may be helpful for you to be aware of.
From about the age of 5-7 children are quickly developing key motor and coordination skills, as well as aural recognition, aural retention, vocal control, musical sensitivity and emotional response, and 'selective listening' or 'active concentration'. As they are also beginning to read words and can associate sound with symbols this is an ideal age to begin the violin. Of course, the ability to focus and the child's intrinsic desire to play are important to consider.
If the child's attention span is very short, it may be worth waiting six months or so to avoid potential frustration (mostly on the part of the parent!) and reluctance.
In such cases, beginning the piano first, where sound and accurate pitch are immediately more accessible, or taking active musicianship classes away from an instrument (Dalcroze Eurhythmics etc) can be a good way to introduce basic musical skills, before giving the violin another go.
As children are not cognitively able to start reading music until the age of about 5-6, if you begin before this it necessitates learning by ear. The Suzuki method, for example, is ideal in this way. Children begin to play as young as 3 (or sometimes even earlier!) and assimilate pitch, sound, and rhythm as they do speech. So music, like their native language, becomes their 'mother tongue'. Learning to read music can occur later. Many students whom I have taught who began this young have perfect pitch and excellent aural retention. Group classes, usually part of the Suzuki method, are also a big advantage at this young age for fostering motivation and enjoyment.
Although there are certainly exceptions, most professional violinists I know began to play the violin between the ages of about 4-7. Importantly, significant fine motor and coordination skills need to be developed pre-adolescence (i.e. before the age of 11-13) to reach a high professional level on the violin, so beginning at least by age 7 gives several years for this development to occur. These skills continue to develop post-adolescence, but if one only begins learning the violin after adolescence it will be much more difficult (some would argue impossible) to reach the same level of proficiency.
Every child is different, so what might be the right time for one child may be a little early for another. Remember it is never too early to begin fostering a love of music through listening or active musicianship classes. Ideally, you want the child to respond positively to the activity and desire to repeat it. Being aware of their individual stage of motor-skill development and concentration before beginning the violin can ensure the best chance of enjoyment, and ultimately building a love of music and the instrument.
–Robin
Do you have a burning question for one of the pros?
Simply email: [email protected]
Dr Robin Wilson currently serves as Head of Violin at the Australian National Academy of Music, in Melbourne. He holds a PhD from the University of Sydney on the historically informed performance of Brahms' music. His famed students include 2012 Junior Menuhin Competition 4th prize winner, Grace Clifford – and 2018 Junior Menuhin Competition 1st prize winner, Christian Li.