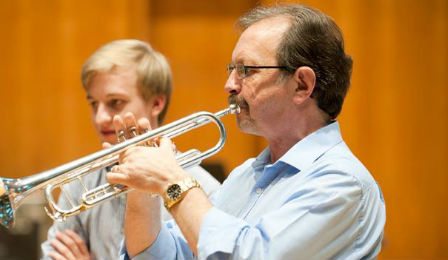 The London Symphony Orchestra has today announced the tragic passing of their Principal Trumpeter, Rod Franks in a car accident last night, in Nottinghamshire.
Mr Franks, 58 served the role of Principal Trumpet with the orchestra for over 25 years - and held Professorships at the Royal Northern College of Music, the Guildhall School of Music and the Royal Academy of Music.
He was being driven back home from an Open Golf Championship, by a friend when the car they were travelling in was involved in a serious multi-vehicle accident on the motorway.
Our condolences are with Mr Franks' family, friends, colleagues and students.