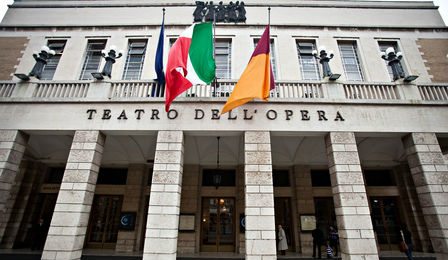 In what has been described by the Italian Cultural Minister as a "painful but necessary step to save the Rome opera house and start again," Rome's Teatro dell' Opera House has terminated the contracts of 200 permanent orchestral and choral musicians - as Italy's economic crisis further chokes State spending on the arts.
It has been reported the opera house in recent seasons has been hit by falling revenues and mounting costs - culminating in accumulated debts of more than €40 Million.
The opera house's Honorary Director, Maestro Riccardo Muti resigned two weeks ago – after a six year tenure marked by infighting, strikes and financial woes.
The Teatro dell'Opera di Roma musicians, who will be severed at the end of the current season, could be re-engaged as part of an "outsourced" freelance orchestra, the Minister has suggested.