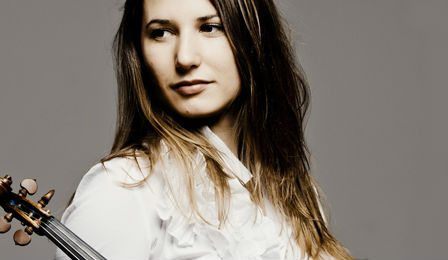 27 year old Rosanne Philppens, from the Netherlands has today been awarded 1st Prize at the Freiburg International Violin Competition, in Baden-Württemberg, Germany.
2nd prize was awarded to 25 year old Nitzan Bartana, from Israel - with 3rd prize to 23 year old Angelo de Leo, from Germany.
A graduate of the Royal Conservatoire, Rosanne is a former 1st prize winner at the Dutch National and Oskar Back Violin Competitions – and former prize winner at the Cologne International Violin Competition.
Rosanne will receive 15,000 Euro (US $19,500) - and a number of performance opportunities.
The prize for 'Best Performance of a Mozart Concerto' was awarded to Nitzan Bartana.