London's Royal College Announces New String Quartet Fellowship Program
London's Royal College of Music has this week announced the launch of a new one-year string quartet fellowship program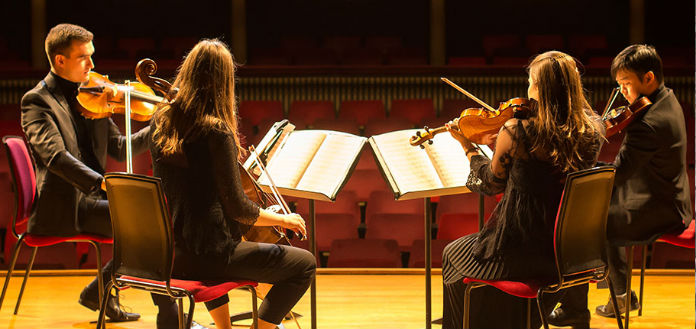 London's Royal College of Music has this week announced the launch of a new one-year string quartet fellowship program - aimed to provide high level artists with a creative environment in which to grow, explore and establish a global network of professional contacts.
"I am delighted to announce this initiative ... which provides an inspirational and creative home for the next generation of string quartets …" Royal College of Music Head of Strings, Mark Messenger has told The Violin Channel.
"They will greatly benefit from the Royal College of Music's world-renowned coaching, mentoring and performance opportunities," he has said.
The quartet chosen for the fellowship program will have access to the Royal College's ensemble coaching and facilities - and a significant performance profile within the school's event calendar.
Applications to be received by the 4th of February.
For application details, visit: https://bit.ly/2QRYCls