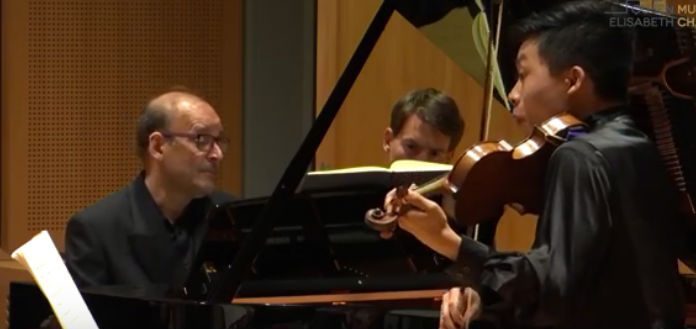 The Royal College of Music, in London, has this week announced the official name change of their 'Masters in Piano Accompaniment' program - in a move to actively change the perception of pianists who make their musical career without solely performing solo programs.
Moving forward, the post-graduate program will be referred to as 'Masters of Collaborative Piano,' the school has indicated.
"The renaming of the Royal College of Music's piano accompaniment course reflects the evolving role of the collaborative musician ... recognising their breadth of skill and acknowledging the diversity of opportunities on offer to those pursuing this rewarding career," program head, pianist Simon Lepper has said.
"The word 'accompanist' implies a subservient identity for the pianist in what should be an equal-collaborative role ..." outspoken Juilliard School staff pianist, Carlos Avila recently told The Violin Channel.  
"Most of the time, in a violin or cello sonata, pianists have way more notes and their part is as difficult or more difficult than the violin or cello line they are often incorrectly perceived to be 'accompanying' ..." he has said.
"Not to mention most pianists often do many other things in their lives ... including solo piano."
PREVIOUS
VC WEB BLOG | Pianist Carlos Avila – 'DO's and DON'Ts For Collaborating With a Pianist' [WORD]