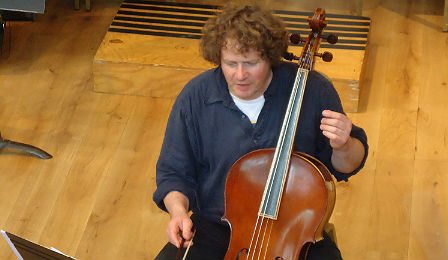 The Royal Conservatoire of Scotland has today announced cellist and conductor David Watkin as their new Head of Strings.
A student of William Pleeth, he served as Principal cellist with the Philharmonia Orchestra, Scottish Chamber Orchestra, English Baroque Soloists and the L'Orchestre Révolutionnaire et Romantique - and was a founding member of the Eroica Quartet.
'I am very pleased to welcome David to our School of Music … his career represents the complete musician the Royal Conservatoire is renowned for educating," Conservatoire Principal Jeffrey Sharkey has said.
'I am absolutely delighted and honoured to be joining a world class team at the Royal Conservatoire of Scotland … I am passionately committed to building a strong department and to developing a richly varied, integrated approach to help tomorrow's musicians prepare for a changing musical world,' Watkin has said.