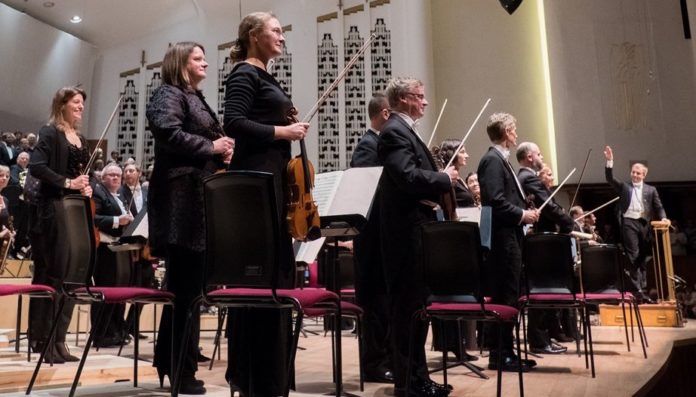 The Royal Liverpool Philharmonic Orchestra, in England, announced this week it will reopen for live performances from the 1st of October to the 4th of November.
In hall seating will be limited to 240 people and the orchestra will be socially distanced on stage and performing in smaller ensembles.
The concerts will be available to purchase and watch online as part of the new Royal Liverpool Philharmonic On Demand initiative.
"It gives me great pleasure to welcome back our musicians and associated ensembles. These concerts will give the Orchestra a chance to get back to what they do best, delighting audiences and bringing music back to Liverpool Philharmonic Hall which has been silent since March," said Orchestra Chief Executive Michael Eakin.
"The concerts will present new and exciting commissions as well as orchestral favourites, demonstrating the versatility and creativity of the Orchestra, conductors and musicians. I look forward to the first concert on 1 October," he said.