Royal Philharmonic Society Announces The Gold Medal Recipient
Russian and British conductor Vladimir Jurowski was recently presented this accolade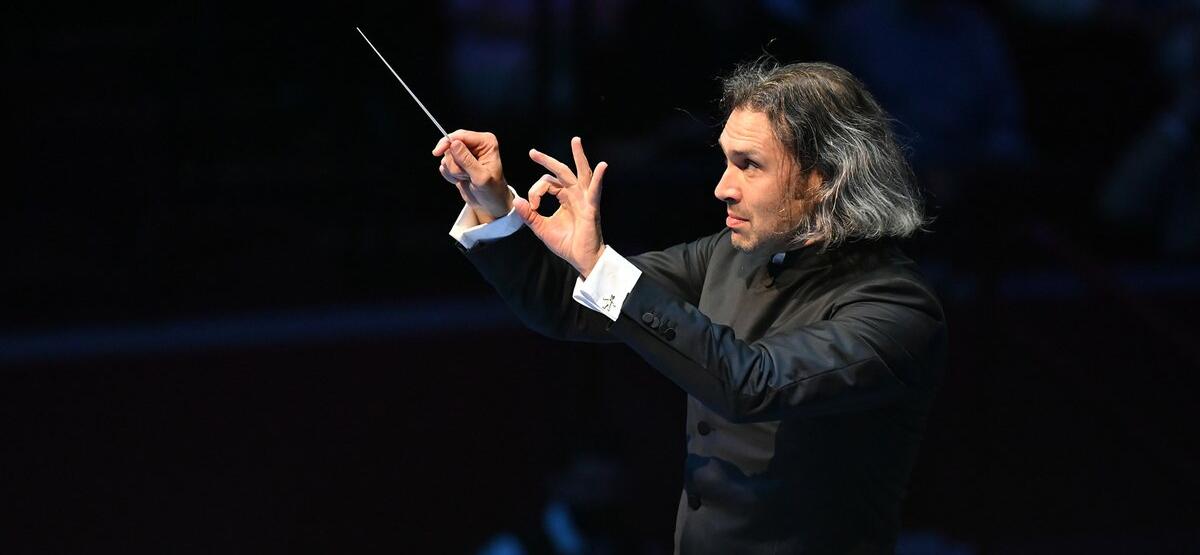 (Photo credit: Chris Christodoulou)
This is the 150th anniversary of the Royal Philharmonic Society (RPS) Gold Medal — as it was first awarded in 1871. It is presented for outstanding musicianship by musicians of any nationality. 
Jurowski was awarded this honor by RPS Chairman John Gilhooly onstage after a BBC Proms performance with the London Philharmonic Orchestra (LPO), broadcast live on BBC Radio 3. 
This award comes as he concludes a 15-year tenure as principal conductor of the LPO. Stepping down from the LPO, he will be taking up the role of general music director of the Bayerische Staatsoper in Munich. 
Past recipients of the RPS Gold Medal include Brahms, Elgar, Stravinsky, Bernstein, John Barbirolli, Kathleen Ferrier, Jessye Norman, Daniel Barenboim, Sir Antonio Pappano, Sir Simon Rattle, Dame Janet Baker, Dame Mitsuko Uchida, and John Williams.
"You have brought revelatory energy to the UK stage through your acclaimed associations with the Orchestra of the Age of Enlightenment, with Glyndebourne, and of course with your sterling companions of the London Philharmonic Orchestra as Principal Conductor," said Gilhooly as he presented the award to Jurowski. 
"You have revolutionized what that term means, investing limitless invention in every step of the creative journey," Gilhooly continued. "As we are witnessing tonight, you are a world-class musical storyteller, conjuring drama and magic with your orchestral colleagues."
You can listen to the concert here. The presentation of the award begins at 2:24:43.