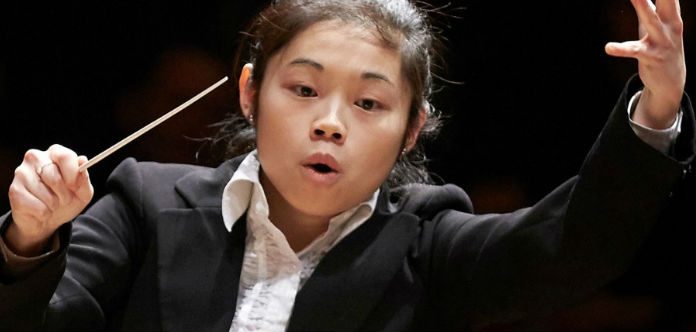 The Royal Scottish National Orchestra has today announced the appointment of 30 year old Hong-Kong born conductor Elim Chan as their new Principal Guest Conductor - effective from the commencement of the 2018/2019 season.
A current Dudamel Fellow with the Los Angeles Philharmonic and former 1st prize winner of the London Symphony Donatella Flick Conducting Competition, Elim has served previously as the Assistant Conductor of the London Symphony - and currently serves as Chief Conductor with the NorrlandsOperan.
"The first moment I joined he RSNO onstage I already felt that something unique and gratifying was about to happen …" Elim has said.
" … I sensed a magical connection between the musicians and me that allowed us to make music in such a natural way … and I am grateful to everyone's openness and kindness …" she has said.