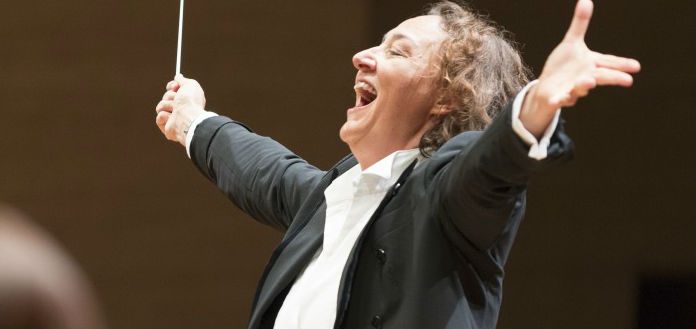 The RTE National Symphony Orchestra, in Dublin, Ireland has today announced the appointment of French opera singer and orchestral conductor Nathalie Stutzmann as their new Principal Guest Conductor - effective from September 2017.
'From the outset, it was apparent that an easy and natural chemistry had developed between Nathalie and the musicians …' Orchestra Manager Aodan O Dubhghaill has told The Violin Channel.
"Nathalie brings the qualities one expects of a great singer to her work as a conductor - coaxing beautiful phrasing from musicians and conveying an unerring sense of musical line …" he has said.
"Only a few minutes into our first rehearsal it became clear that here was an ensemble of musicians with a rare combination of generosity of spirit, human warmth and real character - an orchestra made of flesh and blood!" Maestra Stutzmann has said.
The 51 year old also currently serves as an Associate Artist with the Sao Paulo State Symphony and Orchestre National de Bordeaux - and maintains a parallel career as an in-demand contralto.
Stutzmann's initial contract with the ensemble will see her lead a minimum of 5 concerts per year for her initial 2 seasons.