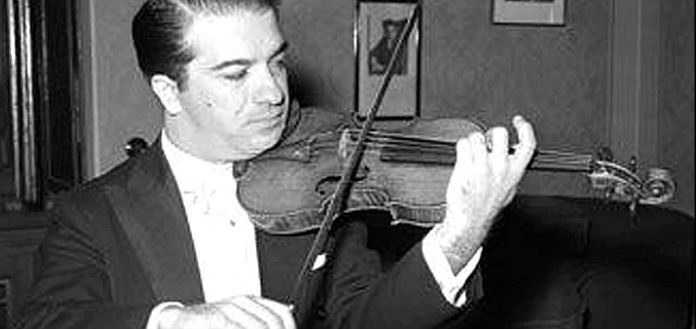 American violin virtuoso Ruggiero Ricci was born on this day in 1918 – 101 years ago.
A protégé of Louis Persinger and Georg Kulenkampff, he is remembered as one of the most eminent musicians of the 20th Century.
In addition to performing over 6,000 public performances during his 70-year solo career, Maestro Ricci also served distinguished teaching positions on faculty at Indiana University's Jacobs School of Music, The Juilliard School and the University of Michigan.
He passed away in August of 2012 – aged 94.
RUGGIERO RICCI | PAGANINI | SOLO CAPRICE NO. 5 
Comments
comments