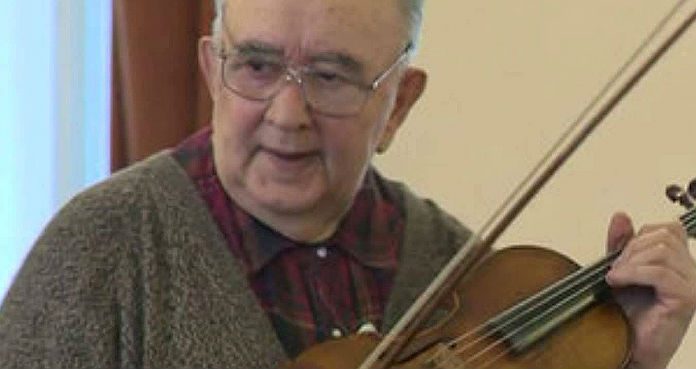 Today is celebrated Russian violin virtuoso Victor Pikayzen's 84th birthday.
A protege of David Oistrakh, he is a former prize winner at the Paganini, Queen Elisabeth, Tchaikovsky and Marguerite Long-Jacques Thibaud International Violin Competitions.
Maestro Pikayzen has served a long term teaching position at the Moscow Conservatory – his famed students including VC Artists Igor Pikayzen and Yury Revich.
VICTOR PIKAYZEN | MOZART VIOLIN CONCERTO NO . 5 | SAIM AKCIL | TEKFEN PHILHARMONIC | 1994
 VICTOR PIKAYZEN & INNA KALLEGORSKAYA | SARASATE | ZIGEUNERWEISEN | 1953
VICTOR PIKAYZEN | YSAYE | SOLO SONATA NO. 6 IN E MAJOR | LIVE | 1988
Comments
comments